Mask Nose Bridge Wire Size and Type:
Material: PVC/PE + zinc plated steel/Galvanized Wire
Size: 3MM(width)*0.5MM(iron wire) or as clients required
Color: White or customized
Lenght: 10cm/30cm or roll or customized
Package: 2000m/roll, 3000m/roll or as requirement
Type: Single or 2 plys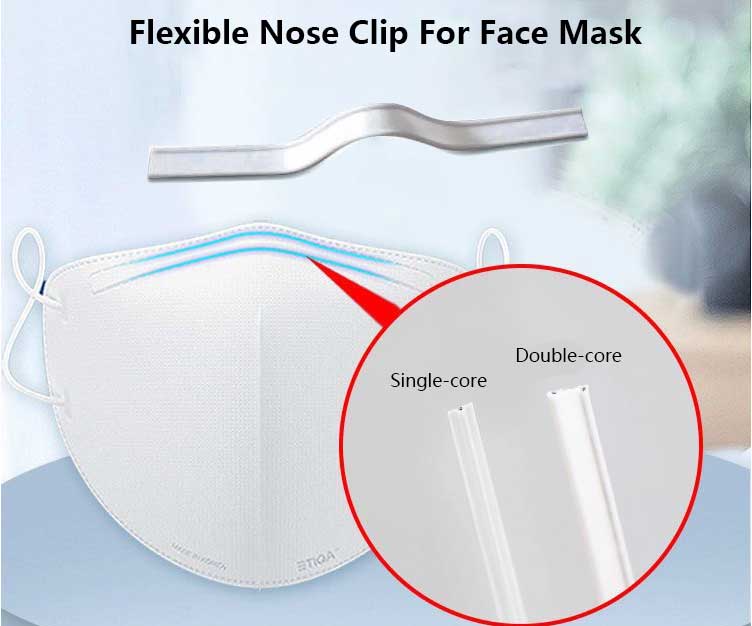 Mask Nose Bridge Wire

Feature:
1. Shape keeping
2. Premuim PE
3. Biodegradable
4. PE jacket strong flexibility prevent cuts on your skin
5. Galvanized Wire maintain shape anti-oxidation durable
6. High quality recyclable & odorless
7. Easy to cut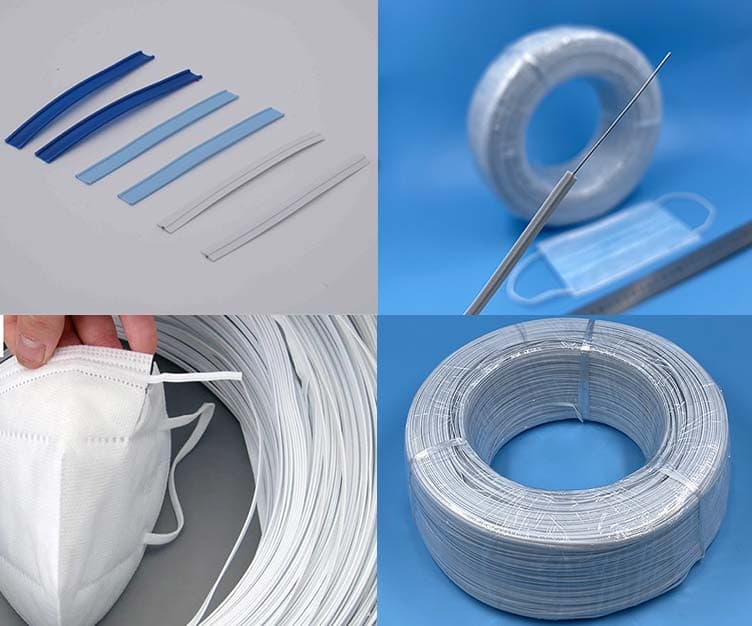 Galvanized Iron Wire For Masks:
The mask wire is made of high-quality low-carbon steel wire rod. It is made of high-quality low-carbon steel, after wire drawing, pickling and rust removal, high temperature annealing, hot and cold galvanizing. Mask wire is divided into hot galvanized wire and cold galvanized wire (galvanized wire).
Galvanized iron wire characteristics: good toughness and elasticity, relatively strong corrosion resistance.
wire diameter: 0.35mm-0.55mm
weight: usually 14kg/spool
You can also view: